Informatica Elevada OÜ is a company dedicated to distributing software licenses and selling support services for the European market. With competitive pricing and 24/7 multilingual customer support, we stand out from our competitors. Our technical staff is available 24/7 to answer any questions about product installation and activation.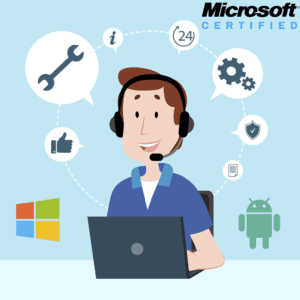 Our mission is to deliver the most efficient and cost effective software licenses and services, while delivering the best customer service in a friendly way. Our goal is to turn into a long term partnership with our customers
.We are driven by our passion to help people achieve their dreams. Our staff works hard to provide the best services and attention for all of our customers, big or small. We treat every client as an individual, working with them to provide a tailored solution
We are your IT partner for changing the way you look at technology.
We strive to be a Quality Partner and Lighthouse for the software products we distribute, solution providers for the challenges we solve, and Experts in customer service.
We provide a wide range of IT services including Cloud Computing, Data Center, Desktop and Server Management, Consulting and Support. We are focused on providing the best technology to meet your needs while helping you reduce costs by implementing solutions that will improve efficiency and productivity.